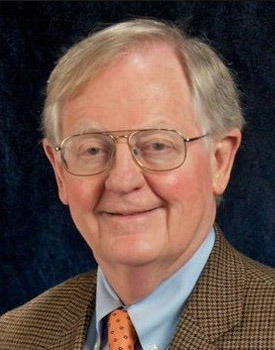 As an undergraduate in Branford College, Victor Ashe majored in history but, he says, "my real degree was in the Yale Daily News." His experiences as a reporter, editor, and political columnist for the paper—at a time when the U.S. civil rights movement and the Vietnam War were coming into sharp focus at Yale and around the world—gave Ashe both "an appreciation for the complexity of the university" and a window onto his future vocation. During a summer internship in Washington, D.C., he interviewed prominent figures in the nation's capital. Ashe would go on to earn his J.D. from the University of Tennessee College of Law and embark on a decades-long career in public service.
Ashe, born and raised in Knoxville, was elected to the Tennessee House of Representatives shortly after his graduation from Yale. He completed three terms in that office and then was a state senator from 1974 to 1984, sponsoring efforts to increase voter participation, environmental preservation, and access to local records. After two years as executive director of President Ronald Reagan's Commission on Americans Outdoors, he became mayor of Knoxville, where he expanded parks and greenways; increased diversity in the municipal ranks, including hiring the city's first women firefighters; introduced an amendment to the city charter to promote transparency in city government; and established a police civilian review board. For his sixteen years as mayor, Ashe was recognized with the United States Conference of Mayors' Award for Distinguished Public Service in 2003. In 2010 he received the Cornelius Amory Pugsley Award from the American Academy for Park and Recreation Administration for his efforts to significantly develop the city's parks and greenways during his mayoral tenure.
In 2004 Ashe was appointed by President George W. Bush '68 B.A. as U.S. ambassador to Poland. Over five years he traveled to more than two hundred Polish cities and villages, and in 2009 he received the Commander's Cross of the Order of Merit of the Republic of Poland, the country's highest honor conferred on a foreign national. He has served on the boards of AmeriCorps, Fannie Mae, the National League of Cities, and the National Parks Conservation Association; as president of the U.S. Conference of Mayors and of the Tennessee Municipal League; and on the Broadcasting Board of Governors (now the U.S. Agency for Global Media), where he was chair of the board of Radio Free Asia.
In his nearly four decades of full-time public service, Ashe says that his motivating force has been to make changes that ensure that "at the end of the day, the community is better off." He sees the hallmark of Yale leadership as alumni making positive differences in their own spheres—whether public office, science, education, or other pursuits. Yale also instilled in him a belief in the importance of civility: "You must be willing to tolerate views that you don't agree with. Your opponent does not need to be your enemy."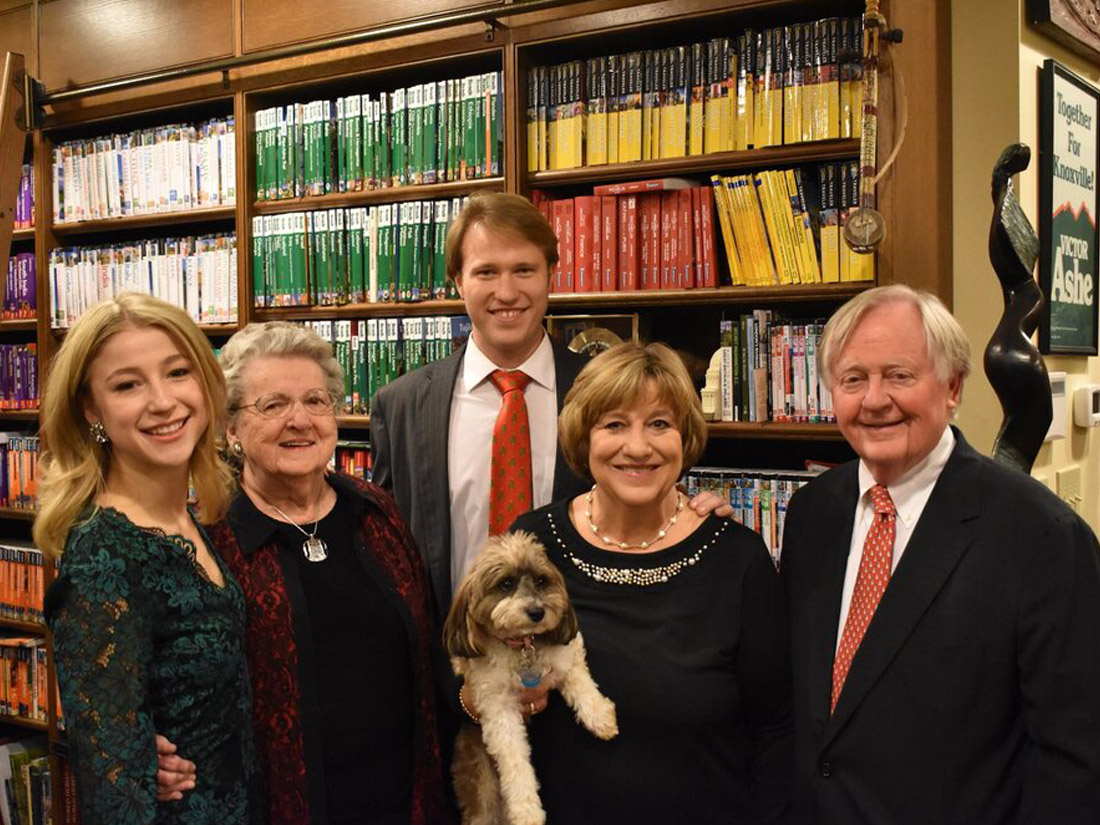 Ashe, who is a past president of the Yale Club of Knoxville, received the Yale Alumni Association's Distinguished Service Award for the Class of 1967 at his 50th Reunion. He describes the Yale Corporation election as "an incredible, fascinating journey" that has allowed him to connect and reconnect with fellow alumni. With his wife Joan, a former elementary school teacher, he has two adult children: J Victor and Martha. Ashe is an avid traveler who has visited more than one hundred countries, including hiking to the base camp of Mount Everest in Nepal.
Victor Ashe is a petition candidate.